One Day Phi Phi Ley + Phi Phi Don Route One Day Package
Krabi, Thailand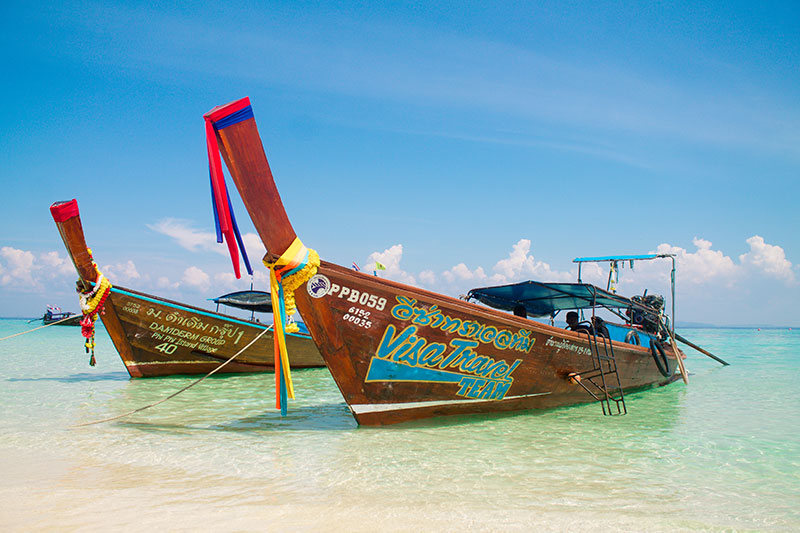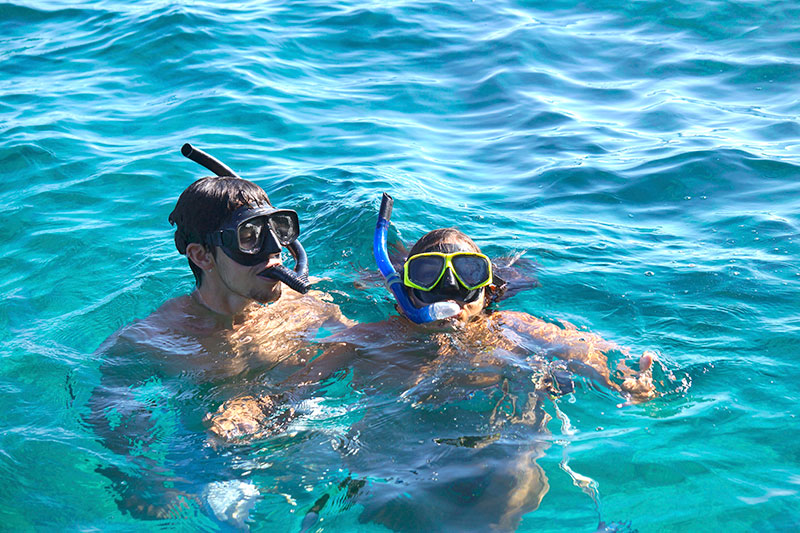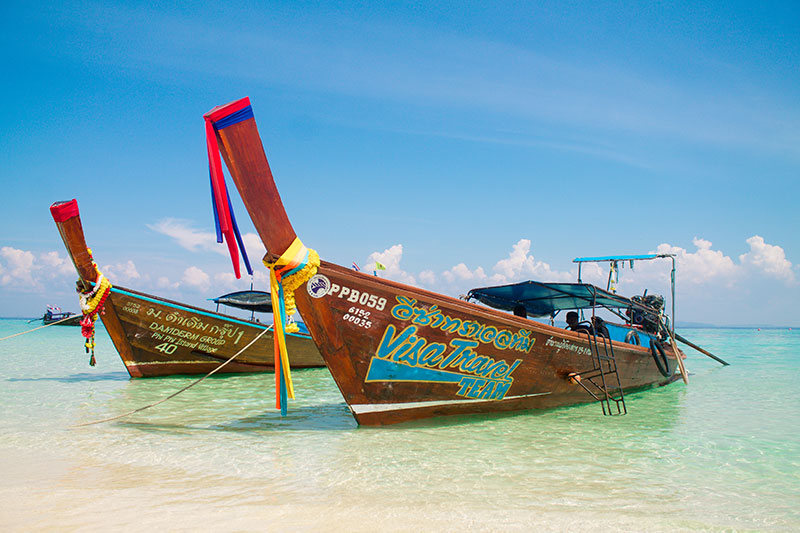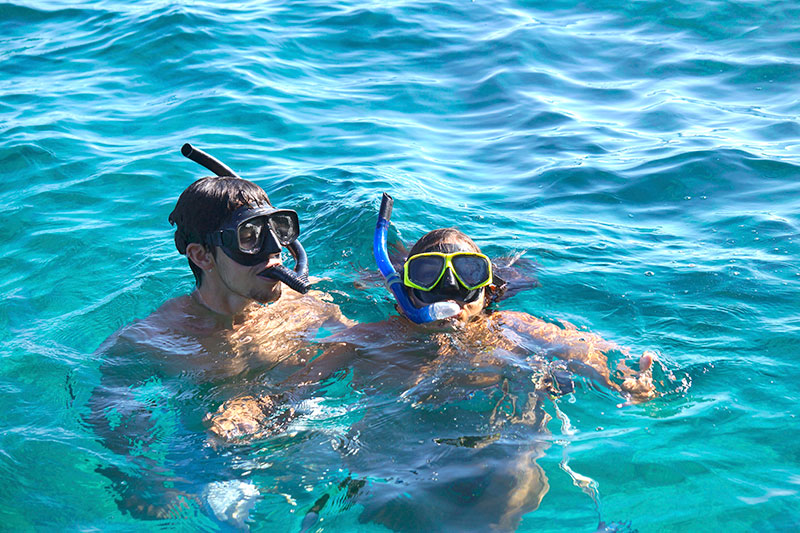 ---
Description
One Day Phi Phi Ley + Phi Phi Don Route One Day Package (6 Hours) 4,000 THB. All package prices are considered of 2 persons for the time specified. Each extra person is 500 Baht. Each extra hour is 500 Baht each.
---
Tour Include
- Free snorkel mask, snorkel, Life Jacket and water on the boat
- Pick up and drop off at Visa Travel Office, near Tonsai Pier

***Pick up at hotel at on request***
---
What to Bring
- Towel, Snacks, Food, Soft Drinks, Swimsuit, 400THB per person for national park fee
1st Stop
For this route we will start at Ton Sai Bay. Our first stop will be Sam Had Beach also known as Wild Monkey Beach and we will visit the little furry friends that live there.
2nd Stop
From Monkey Beach we will head to Viking Cave. Viking Cave is a major collection point for outrageously valuable swifts' nests, the key components of the Chinese specialty bird's-nest soup.
3rd Stop
Next, one of two gorgeous emerald lagoons that await in Phi-Phi Leh's interior, beautiful Phi Leh Bay.
4th Stop
After Phi Leh Bay we head off to Loh Samah Bay, a magical place for enjoying nature in the beautiful Andaman Islands, with a great beach for snorkeling and relaxing.
5th Stop
Maya Bay, from the famous movie The Beach, is next on the route. Relaxing on the beach and exploring the national park.
6th Stop
Next we head to Long Beach facing southwest with beautiful views out over Phi Phi Leh. This beach has possibly the softest and finest white sand.
7th Stop
Next we head off to another stunning beach,Loh Moo Dee Beach.
8th Stop
Next on the route is Loh Ba Kao Bay. We'll be away from the main tourist area of Phi Phi Don, enjoying the spiritual and calming surroundings and fascinating misty light. Here there are rarely any waves from the Andaman sea and the water, depending on the time of day and weather, acquires different shades of emerald green.
9th Stop
Loh Lana (Lana Bay, also spelled Loh Lannah or Loh Lanna) is a splendid cove located on the northwest coast of Koh Phi Phi Don, the main island of the Phi Phi group. It features a 500-metre long beach.
10th Stop
To end the day we go to Wang Long Bay. It is an amazing place and definitely a must-see if you come to Phi Phi. Here you can swim in the turquoise water, surrounded by hundreds of little fish.